The Ins and Outs of 24-Hour Home Care
You were offered a job overseas or in another state, and that means you're not close enough to check on your mom. Time zone differences can make it hard to check in with her. No one else lives in the area, and you're worried about her being alone. It's a good time to talk about 24-hour home care services with her. She can have caregivers with her day and night. Here's what you need to know about this type of home care.
24-Hour Home Care Aides Work in Shifts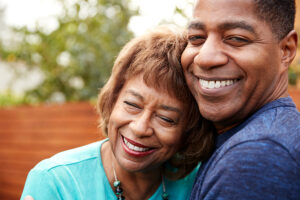 When you arrange 24-hour home care, you're not getting one caregiver for your mom. Many people think the caregiver moves in and sleeps when the client sleeps. They worry that their parent has to wait for a caregiver to wake up if something happens in the middle of the night. That's not how it works.
A team of caregivers works in shifts throughout the day and night. One caregiver may work from 6 a.m. to noon, and the next takes over and works from noon to 6 p.m. A third caregiver covers the 6 p.m. to midnight shift, while a fourth aide works from midnight to 6 a.m.
The caregiver on duty is awake and ready to help your mom as needed. If your mom wakes up and is lonely at 3 a.m. Her caregiver is there for companionship. She has a caregiver for showers, meals, transportation, and any other assistance that's needed.
Caregivers Help With a Range of Services
Your mom doesn't have to be bedridden or disabled to have 24-hour home care. She could have a health issue like dementia that requires her to have someone with her at all hours. If she has cancer, her caregivers are there for support.
Caregivers can remind your mom when it's time for her next dose of medication. They can cook meals, drive her to appointments, take her shopping, and keep her company. Caregivers clean her home, do the laundry, change sheets and towels, and make beds.
They can help your mom get showered and dressed. If she needs help picking out clothing, her caregivers help. They can trim her nails, apply moisturizer, and brush and floss her teeth.
Services Can Change If Your Mom's Needs Change
Suppose your mom's health changes. She had cancer, but she's through the treatments now and can do more for herself. She has Alzeheimer's and is moving from the early stages to the middle stages. Her services from a home care agency can be adjusted as her needs change.
Sit down with your mom and get a list of questions together. Keep this list handy when you call a 24-hour home care agency. You'll have time to ask questions, get answers, and determine the right services for your mom's needs.
If you or an aging loved one are considering 24-Hour Home Care Services in the Belton MO area, please contact the caring staff at Elder Care of Kansas City, today. Proudly serving Jackson, Clay, Platte, and Cass Counties in Missouri as well as Johnson and Wyandotte Counties in Kansas for over 30 years. Call us at 816-333-3322.
Latest posts by Kevin Edwards
(see all)