In Home Care Experts in Kansas City, MO
Some of our clients require intensive care on a 24/7 basis. Others may only need one 4-hour shift each week. We offer affordable, hourly care tailored to the specific needs of every client.
Let's Get Started!
Get Immediate Help with Information
What Do Our Clients Think?
View Our Certified Testimonials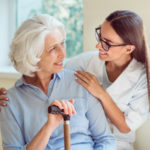 Personal Assistance
Most of our clients need assistance with those daily tasks that many of us take for granted. Our Caregivers are trained to provide compassionate care to those who need help with those personal activities such as bathing, grooming and dressing as well as toileting and incontinent care.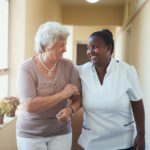 Companionship
A common issue with aging adults is a lack of companionship and social interaction. Over time, many of their friends or relatives that formed their core support group may have passed or moved out of the area. Our employees have chosen caregiving as their vocation because they enjoy the company of older adults. Many of our caregivers become very close to their clients and provide that social and emotional support that is necessary to maintain a healthy and positive mental outlook.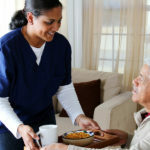 Healthy Cooking
One very common issue with an aging loved one, especially if they are living alone, is maintaining an adequate and balanced diet. Seniors often complain that it's so hard to cook for just one. We can work with the client and their family to develop a healthy meal plan that balances the right amount of protein and carbohydrates appropriate for your loved one.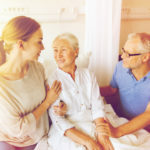 Specialized Care
Families call us for a wide variety of reasons. The most common are:
Memory Care
Stroke Care
Post-Hospitalization Care
24 Hour Care
Hospice Support and Respite Care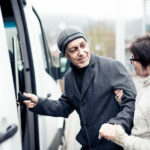 Errands and Transportation
One of the most commonly requested services we provide is transportation to and from doctor appointments, the grocery store and the pharmacy. Our caregivers are available to drive the client's vehicle or their personal vehicle to run those simple errands that many of us take for granted.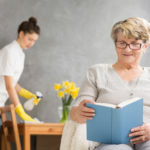 Light Housekeeping
Our caregivers are available to do light housekeeping such as vacuuming, dusting, wiping down kitchen counters, doing dishes, etc. However, their primary role is caring for the client and they should not be viewed as a cleaning crew.
What Do Our Clients Think?
View Our Certified Testimonials
Let's Get Started!
Get Immediate Help with Information