Common Health Worries Related to Elderly Women
If you are helping to care for an elderly woman in your life, there are some common health issues that you might need to know about. The health issues that are talked about here today are things that many elderly women and their family caregivers worry about. If you find out more about these health concerns, you can better help the elderly women in your life.
Worries About Bone Health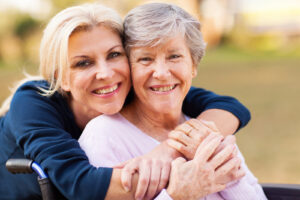 There are many family caregivers that worry about their loved one's bone health. There are some things that you may want to know about this when it comes to your elderly loved one. The first thing to know is that women do have thinner and smaller bones than men have. In addition, they experience more hormonal changes after they reach menopause. Due to this fact, they have a higher risk of being diagnosed with osteoporosis. This could impact your elderly loved one's daily functioning. They might need you and caregivers to help care for them.
Worries About Heart Health
Your elderly loved one might experience heart health issues, as well. There are so many different risk factors and causes for heart disease. These can be different for men and women. When it comes to being an elderly woman, your loved one should watch out for symptoms of this disease. They might feel short of breath. They may also have pain in their chest, arm, back, and shoulders. If this is happening, you or one of their caregivers should take them to get medical attention right away.
Worries About Brain Health
You might also be worried about your elderly loved one's brain health. Research shows that women have a higher risk of dementia and Alzheimer's disease. The most likely reason for this is living longer than men. With living longer and having more hormonal changes, the risk of brain health issues rises as the woman gets older and older. If you are worried about your elderly loved one's brain health, you can speak to their doctor about it.
These are some of the common health worries related to elderly women. When it comes to your elderly loved one, if you are worried about these things, you should talk to them. If needed, you or one of the caregivers can take your elderly loved one to the doctor. The doctor can assess these areas of your elderly loved one's health to see if anything is going on. If there is a health issue, the doctor can address it.
Source: https://www.ncbi.nlm.nih.gov/pmc/articles/PMC1478042
If you or an aging loved-one are considering

Caregiver Services in the Shawnee KS

area, please contact the caring staff at Elder Care of Kansas City, today. Proudly serving Jackson, Clay, Platte and Cass Counties in Missouri as well as Johnson and Wyandotte Counties in Kansas for over 30 years. Call us at 816-333-3322.
Latest posts by Kevin Edwards
(see all)