Important Facts to Learn During Mental Illness Awareness Week
The first week of October marks Mental Illness Awareness Week. Mental illness occurs at any age. People are often surprised by how many older adults suffer from depression, anxiety, and other forms of mental illness. These are important facts to learn about mental illness and older adults.
Anxiety Disorders Are the Most Common Form of Mental Illness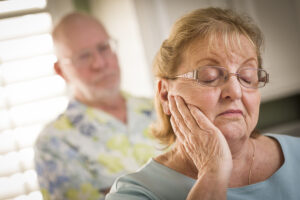 It's estimated that almost 20 percent of people with mental illness have an anxiety disorder. It's more than double the number of people diagnosed with depression. Anxiety may sneak up on your parents leaving them frightened and feeling alone.
Anxiety disorders include generalized anxiety disorder, OCD, panic disorder, PTSD, and social anxiety disorder. If your mom or dad has GAD, it's often hard to pinpoint a trigger for anxiety. Others, such as social anxiety disorder, are linked to specific triggers like social events.
Mental Illness Warning Signs Aren't Always What You'd Think
You might associate the signs of mental illness as being things like developing an addiction to drugs and/or alcohol or self-harm. Other warning signs can be more difficult to identify as mental illness.
For example, losing or gaining a lot of weight can be a sign of mental illness. Drastic mood swings, difficulty staying focused, and a racing heart rate are others. Someone with anxiety may struggle to breathe or experience chest pain making them think they're having a heart attack.
Depression in Older Adults Often Increases the Number of Visits to Doctors or ERs
When an older adult suffers from depression, trips to doctor's offices and emergency rooms often increase. Many of these visits are outpatient trips, but some will end up with the patient being admitted.
Dementia is a Form of Mental Illness
Alzheimer's is the most common form of dementia. It's considered to be a mental illness. If your parent is diagnosed with Alzheimer's, doctors will likely prescribe an antidepressant, an anti-anxiety, and/or an anti-psychotic medication/s as the disease progresses.
Mental Illness Can Make It Hard to Completely Regular Activities
When an older adult is dealing with mental illness, daily routines often become too much to handle. Personal care may not get the same level of attention as it used to. Housework, home-cooked meals, and organization become too much to complete regularly.
If your mom or dad is alone 24/7 because you work, have your own family at home, or live too far away to visit often, there's a good solution. Arrange to have elder care aides provide companionship so that your parents don't feel isolated or lonely and have help with household chores when mental illness makes it hard to keep up with routines.
Elder care providers can drive your mom and dad to stores, medical offices, senior centers, parks, etc. They can also stop by to spend quality time with your parents. Get started by calling our elder care agency.
Sources:
https://www.nami.org/NAMI/media/NAMI-Media/Infographics/NAMI-You-Are-Not-Alone-FINAL.pdf
https://www.cdc.gov/aging/pdf/mental_health.pdf
https://www.nami.org/NAMI/media/NAMI-Media/Infographics/NAMI-Warning-Signs-FINAL.pdf
If you or an aging loved-one are considering

Elder Care Services in the Lee's Summit MO

area, please contact the caring staff at Elder Care of Kansas City, today. Proudly serving Jackson, Clay, Platte and Cass Counties in Missouri as well as Johnson and Wyandotte Counties in Kansas for over 30 years. Call us at 816-333-3322.
Latest posts by Kevin Edwards
(see all)