Six Reasons to Hire Elderly Care Services in 2021
With a new year comes the chance to improve the things you're overlooking. When it comes to your parents' health and well-being, are they having a difficult time with daily routines? If they often forget to take their medications or rely on takeout meals rather than attempt to cook something, it's time to talk about the six reasons to hire elderly care.
Your Parents Stick to a Schedule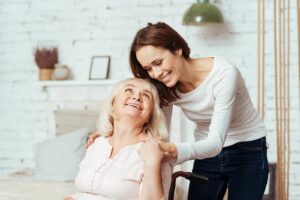 After retirement, it's easy to get used to doing things when you please. The lack of routine can interrupt ideal sleep patterns. Have elderly care aides stop in and make sure your parents get up at a normal hour, eat meals on a schedule, and get the exercise they need.
Your Parents Get to Socialize With Someone New
Socialization is important at any age. Your parents may not have as many people to talk to as they used to. Caregivers can stop by and provide the companionship your parents are lacking.
There's No More Struggle to Complete Tasks
Living alone as you age is appealing, but it can also be frustrating. If your parents have a harder time cooking meals, remembering to take daily prescriptions, or driving a car, elderly care services are ideal.
They have caregivers available to drive them to stores, go through the aisles with them, and carry everything in when they get home. They have caregivers to take them to their doctor's appointments and help them pick up any prescription refills. Caregivers can also run errands for them and save them the trip.
Their House is Clean and Organized
Caregivers help in many ways. One of the most requested is to have caregivers stop in once a week and do the housework and laundry. You no longer worry about your mom or dad trying to carry a vacuum up the stairs or a heavy laundry basket down to the basement.
It Prepares Your Parents for Changes in the Future
There's no telling if or when a chronic health condition will hit. Alzheimer's is one where the rates keep growing. When someone has Alzheimer's, the brain's deterioration often makes the person very leery of strangers and newcomers. It can lead to a lot of resistance.
Get your parents used to having caregivers helping out each week. It will make it easier to handle the change if full-time elderly care services become necessary.
It Gives You a Break
You get a break when you hire elderly care. When you're a family caregiver, it can be hard to have time for yourself. Ask an elderly care agency about respite care services. With respite care, your mom and dad have aides helping them when you need time off.
How do you hire elderly care aides? It's easier than you might think. Jot down a list of the things your parents can do independently and the things that they can't do without help. Call our agency, discuss the elderly care services that most benefit your parents, and discuss pricing and schedules.
If you or an aging loved-one are considering

Elderly Care Services in the Independence MO

area, please contact the caring staff at Elder Care of Kansas City, today. Proudly serving Jackson, Clay, Platte and Cass Counties in Missouri as well as Johnson and Wyandotte Counties in Kansas for over 30 years. Call us at 816-333-3322.
Latest posts by Kevin Edwards
(see all)