Home Care Assistance for Senior Health Concerns
As a person ages, there are specific health concerns that start arising. It will be important to pay attention to changes that could be signs of those health problems and concerns. You won't always have enough time to monitor your loved one, which is one reason people turn to home care assistance. Companies can provide caregivers to help monitor a senior.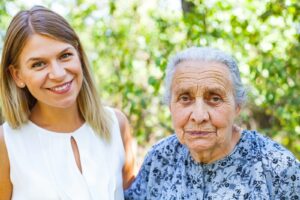 Many caregivers will create care plans that will ensure they monitor what someone is like normally, mood changes, recording medicines, and paying attention to anything that could be a symptom of something much larger. Families don't always have the time to help a senior as much as they should, which can cause a family to feel guilty when anything happens.
There are many health concerns for seniors, and home care assistance can help monitor a senior. A caregiver can also drive seniors to doctor's appointments or arrange for a doctor to come to their home. In many ways, caregivers can be the biggest helping hand when looking for health concerns.
5 Health Concerns For Seniors
There are so many things to worry about, especially when a senior is still living on their own. Not everyone can take time out of their day to go check on a senior, making people feel guilty. However, that's when home care assistance can help you. They will be with the seniors and monitor for these things. They may help implement changes in the house, take them to the doctor, and best of all, they will keep you. The family was informed of the senior's mental and physical health.
Cognitive Decline
Perhaps one of the scariest things for a senior and their family is noticing cognitive decline. Sometimes this is nothing; other times, it is a sign of dementia. Cognitive decline can be an early warning sign.
Decline in Balance
As someone gets older, their balance may get worse. This can be signs of other diseases, or it could mean it is dangerous to live on their own. With home care assistance, they can implement household changes to help prevent falls.
Heart Disease
This is the leading cause of death for people over the age of 65. If a senior has high blood pressure or high cholesterol, they will need help to properly manage that. These are huge factors that can lead to heart diseases. Home care assistance can help them monitor blood pressure and focus on cholesterol.
Catching The Flu
Although the flu can happen to anyone, it can affect seniors a lot easier. Their immune system is weaker than someone who is younger. Seniors can also catch pneumonia easier.
Respiratory Diseases
If a senior has a lifelong history of asthma, it can, unfortunately, get worse as they become older. The doctor can help a senior manage a lot of the respiratory disease, but the caregiver will need to ensure the senior is taking it as prescribed.
If you start noticing specific symptoms of a loved one, it is time to take them to see the doctor or set up an appointment for them. Home care assistance can get them to the doctor and back while you are busy.
Source: https://www.cdc.gov/nchs/data/ahcd/agingtrends/06olderpersons.pdf
If you or an aging loved-one are considering

Home Care Assistance Services in the Lenexa KS

area, please contact the caring staff at Elder Care of Kansas City, today. Proudly serving Jackson, Clay, Platte and Cass Counties in Missouri as well as Johnson and Wyandotte Counties in Kansas for over 30 years. Call us at

816-333-3322

.
Latest posts by Kevin Edwards
(see all)