4 Ways to Improve Heart Health
The heart is an extremely important and vital organ. It is responsible for delivering nutrient and oxygen rich blood to every tissue in the body. When its health is compromised, the rest of the body suffers, too. When your aging relative's heart is healthy, they'll be healthier overall.
If you're looking for ways to improve the older adult's heart health, below are 4 things that are good for the heart.
1: Get Enough Sleep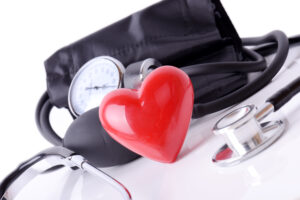 Experts say that adults need about 7 or 8 hours of sleep per night. Without it, the heart may not work as well as it should. In one study, people who slept about 7 hours per night had less calcium in their blood than did people who slept 5 hours or less or 9 hours or more. Calcium is an early indicator of heart disease.
Home health care can help older adults to get enough sleep by ensuring they stick to a regular schedule. Going to bed at the same time each night helps to ready the body for sleep and makes getting to sleep easier.
2: Eat Proper Portions
According to the Mayo Clinic, how much a person eats is just as important as what they eat. Eating too much leads to weight gain. To help your aging relative eat less, try using smaller plates and bowls that encourage smaller portions.
Home health care providers can serve your aging relative meals that use the proper portion sizes. They can also keep track of how many portions of each food the senior eats each day to see that they get enough of the nutrients they need but not too many calories.
3: Monitor Blood Pressure
High blood pressure is a major risk factor for heart disease. Your aging relative should have their blood pressure checked regularly. If it is elevated or high, they should follow the doctor's advice for managing the problem.
A home health care provider can assist with managing high blood pressure by reminding the older adult to take their medications. They can also cook meals that are low in sodium.
4: Reduce Unhealthy Fats
Certain kinds of fats, like saturated and trans fats, are dangerous to heart health. They increase cholesterol levels and make it more likely for the senior to develop coronary artery disease. High cholesterol can also lead to a heart attack or stroke.
Home health care providers can reduce the amount of fat in your older adult's diet by trimming excess fat from meats before cooking them, reading food labels to choose low-fat options while grocery shopping, and replacing unhealthy fats with healthy ones.
Sources: https://www.webmd.com/a-to-z-guides/prevention-15/heart-healthy/12-tips-for-better-heart-health
https://www.mayoclinic.org/diseases-conditions/heart-disease/in-depth/heart-healthy-diet/art-20047702
If you or an aging loved-one are considering Home Health Care Services in the Olathe KS area, please contact the caring staff at Elder Care of Kansas City, today. Proudly serving Jackson, Clay, Platte and Cass Counties in Missouri as well as Johnson and Wyandotte Counties in Kansas for over 30 years. Call us at 816-333-3322.
Latest posts by Kevin Edwards
(see all)