Life After Caregiver Responsibilities Are Over
Mark was the atypical caregiver in the U.S. While the majority of caregivers are women (about 80 percent) and around 48 years of age, Mark was 35 when he started caring for his wife. Diagnosed with a serious illness when they were both 30, Mark "knew" this was his job, his responsibility.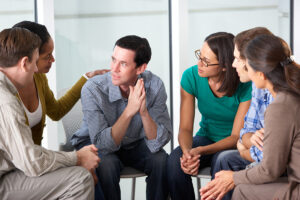 While neither Mark nor his wife looked into home care during those first years, they both came to realize just how vital it was for not only her care, but his health and well-being.
Mark gave up a lot to support his wife through what would eventually be a terminal illness. Without children, his focus was fully on her. When she passed, though, Mark discovered something difficult to accept (beyond the loss of his best friend).
He didn't know what to do with his life.
While they had met in college and were inseparable for their time together, Mark still spent time with friends, played golf, basketball, and loved watching baseball at different friends' houses through the years.
Most of that had taken a back seat when Melissa became ill. A deep back seat. In fact, Mark hadn't even seen many of his better friends in over a year (aside from the memorial service and funeral, that is).
It wasn't that they were ignoring him; it was that he simply devoted all of his time and energy to his wife. With an empty house and empty heart, Mark was going to need to find a way to rebuild his life.
June is Rebuild Your Life Month.
For Mark, it started by learning to let go. The grieving process is different for everyone, so it's a good idea not to try and force (or encourage too much) someone to 'get over it' or 'talk to a counselor'. Not right away.
When the caregiver responsibilities end and you've been doing it for years, there is going to be a sense of loss. Acknowledge that loss and, when ready, learn to let go.
Once Mark was able to 'let go' of the life he and Melissa had planned, he was able to move to the next step in rebuilding his life. That meant recalibrating the important things in life.
What's most important to you after your caregiver work is over?
While Mark enjoyed playing golf and hanging out with his friends, the idea of doing that again felt different. Even when he did begin hanging out and watching baseball with some friends again, there was something missing. Something different.
Mark discovered that he had little interest in those things now. Sure, he loved golf, but he wanted more. As a result, he began trying different things out. Learning the guitar, traveling, and just enjoying some time alone.
It may take you or someone you love longer to deal with the grief after losing a loved one for whom you've be caring, but when the caregiver responsibilities are over, you may need to reinvent yourself.
You may need to do what Mark did: try a few new things, especially if the 'old things' don't hold the same appeal.
If you or an aging loved-one are considering

Caregiver Services in the Olathe KS

area, please contact the caring staff at Elder Care of Kansas City, today. Proudly serving Jackson, Clay, Platte and Cass Counties in Missouri as well as Johnson and Wyandotte Counties in Kansas for over 30 years. Call us at

816-333-3322
Latest posts by Kevin Edwards
(see all)