Signs Your Senior Is At Risk For Diabetes
November is National Diabetes Awareness Month and now is the time for seniors, their families and their companion care at home providers to learn more about the risks of diabetes for seniors. More than 14 million seniors in the U.S. have Type 2 diabetes. Millions more are pre-diabetic or have a high risk of developing diabetes. Diabetes can make existing health problems worse for seniors as well as raise their chances of developing conditions like heart disease and high cholesterol. Seniors who at risk for developing diabetes should start taking action now to avoid developing diabetes. If you are worried that your senior loved one is at risk of becoming diabetic watch for these four symptoms of diabetes in seniors. If you notice your senior parent has these symptoms make sure that they see an endocrinologist as soon as possible:
Being Overweight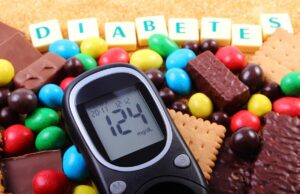 Being overweight or obese greatly increases the changes that a senior will develop diabetes. It's tough for seniors to lose weight, especially if they have health conditions that make it difficult to be active, but it's necessary for seniors who are overweight to lose weight. Seniors who want to lose weight should focus on eating a healthy diet and getting regular exercise, whatever exercise they can physically do. Seniors who are severely overweight should talk with their doctor about things they can do to lose weight.
Being Sedentary
Another risk factor for developing diabetes is being sedentary. Lots of seniors who are aging in place live sedentary lifestyles where they don't get enough activity. Regular activity is crucial to staying in good health. Seniors who have physical challenge can do gentle activities like Tai Chi, walking, gardening, playing golf, or similar activities. Seniors who are a bit more fit can try things like swimming, cycling, or doing home workouts in order to be more active. For seniors that are largely sedentary a fitness tracker can be a great way to inspire them to move more. A companion care at home provider can make games out of fitness goals and challenge your senior loved one to get more active in a way that will make exercise fun.
Eating Poorly can be Turned Around with Companion Care at Home Services
Making poor food choices can also increase a senior's chances of developing diabetes. Sometimes seniors eat junk food or eat highly processed foods because they find it physically difficult to cook. Other seniors might make bad food choices because they are lonely and they are eating because they are depressed. A companion care at home provider can make mealtimes fun and cook with your senior loved one to encourage them to make better diet choices.
Stressed Out
Seniors are living with a lot of stress, and stress can lead to the development of diabetes. Seniors who are grieving the loss of a partner or going through a major life change may benefit from counseling, peer to peer groups, or other activities that will help them manage their stress and focus on healing.
Sources:
https://www.nia.nih.gov/health/diabetes-older-people
https://www.diabetes.org/resources/statistics/statistics-about-diabetes
If you or an aging loved-one are considering

Companion Care at Home Services in the Independence MO

area, please contact the caring staff at Elder Care of Kansas City, today. Proudly serving Jackson, Clay, Platte and Cass Counties in Missouri as well as Johnson and Wyandotte Counties in Kansas for over 30 years. Call us at

816-333-3322

.
Latest posts by Kevin Edwards
(see all)