Personal Care at Home: The Best Easy Hot Breakfasts For Seniors
There's nothing better than a hot breakfast on a cold winter's morning. February is National Hot Breakfast Month and seniors can celebrate with some easy and healthy hot breakfasts. Too many seniors aren't eating enough. Seniors are becoming malnourished because they skip meals for a variety of reasons. Eating a delicious hot breakfast can give seniors the fuel they need to get through the day. And during the winter having a hot breakfast is a fantastic way to start the day. If your senior loved one is not eating the way they should because shopping for food, cooking meals, or cleaning up after meals is too difficult for them a personal care at home provider can help. A personal care at home provider can go shopping with seniors to help them pick out the food they like, carry shopping bags, and get them home safely.
Some great easy to cook hot breakfasts for personal care at home aides to prepare for seniors are:
Slow Cooker Oats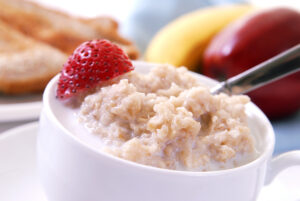 The best part of this breakfast is that a personal care at home provider can put oats, milk, cinnamon and other spices, and any other ingredients that your senior loved one likes in a slow cooker when they leave for the day and it will be hot and waiting when your senior loved one gets up. All your senior loved one will need to do is put in a bowl and add their favorite toppings like jam, syrup, or some cut up fruit. To make this fantastic hot breakfast all you really need are whole oats, milk or water, and some spices and toppings. Oats are very healthy for seniors and will give your senior loved on a protein and fiber packed breakfast to start their day.
Eggs
Eggs are another highly nutritious food for seniors that's easy to make. Seniors can cook eggs by themselves or an elder care provider can whip up some delicious scrambled eggs with bacon or sausage and fresh herbs. Or your senior loved one might like an omelet with tomatoes, onions, spinach, or other vegetables. Eggs are easy to get, inexpensive, and can be cooked dozens of different ways. That's why eggs are just about the perfect breakfast for seniors. For a hearty weekend breakfast your senior loved one may want to add hash browns and toast to the menu.
Peanut Butter Toast
If your senior loved one isn't a fan of big breakfasts they can still enjoy a hot breakfast. Toast made from oat bread with peanut butter on it is a simple but delicious hot breakfast. Oat bread is very healthy for seniors and the peanut butter is packed with protein. The carbs and fiber in the bread and the protein in the peanut butter will give your senior loved one lots of healthy energy for the day. And peanut butter that's slightly melted from being spread on hot toast is delicious.
Baked Apples
Another simple but special hot breakfast is baked apples. Your senior loved one can make these in a slow cooker or in the oven. An apple sliced in half is filled with butter and cinnamon and then baked until it's nice and soft.
If you or an aging loved-one are considering

Personal Care at Home Services in the Prairie Village KS

area, please contact the caring staff at Elder Care of Kansas City, today. Proudly serving Jackson, Clay, Platte and Cass Counties in Missouri as well as Johnson and Wyandotte Counties in Kansas for over 30 years. Call us at

816-333-3322

.
Latest posts by Kevin Edwards
(see all)