Surgery Recovery Tips for Seniors
Does your elderly loved one have surgery scheduled soon? If this is the case, it is important to learn about the recovery process and what you can do to help. Hiring senior home care providers can assist with this process. The surgery recovery tips noted here today can help your elderly loved one to heal and recover.
Managing Pain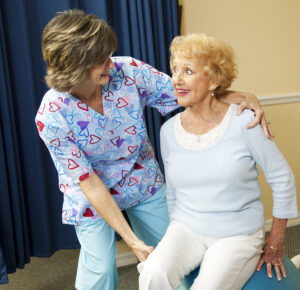 With any surgery, there is going to be some level of pain during the recovery process. Of course, there are certain surgeries that cause more pain than others. For example, a knee replacement is likely going to be more painful than a laparoscopic appendectomy. Either way, it is crucial that you or senior home care providers help your elderly loved one to manage their pain. Some of the ways this can be done include;
Encouraging them to move around some (but not too much)
Having them use heating pads and ice packs
Reminding them to take pain medication
Taking them to the doctor if their pain is not under control
Sometimes, the pain is just a sign of recovery. However, increased, severe pain may be a sign that something is wrong that requires medical attention.
There are some senior citizens who don't like to speak of their pain. It is almost like they believe it is a sign of weakness. Be sure your elderly loved one knows it is okay to let you or their senior home care providers know if they experience pain.
Getting Enough Rest
Part of the recovery process is getting rest. The body needs sleep and rest to fully recover. The reason for this is that the body regenerates healthy cells and repairs damage when the body is at rest.
If you feel that your elderly loved one is up and doing too much, you can remind them to take a rest. If they think there is just too much to do around the house or with other tasks, you or a senior home care provider can help out, so they have less to do.
Last, but not least, when it comes to rest in recovery it is important to remind your elderly loved one that they can't recover quickly if they aren't resting enough.
Eating Healthier
During your elderly loved one's recovery process, they need to eat as healthy as possible. This doesn't mean they can't have any sweets or desserts. However, it is vital to make sure they know the healthier they eat, the better and quicker their body can recover. Studies show that people who are recovering from surgery that eat healthier have a faster recovery process than those who don't. Some of the foods that your elderly loved one should be eating during their recovery include:
Nuts
Salmon
Blueberries
Cranberries
Bananas
If needed, you or a senior home care provider can make recipes with these foods in them for your elderly loved one. In addition, if it is needed, you can always have your elderly loved one talk with a nutritionist to see what other foods would be good to eat during their recovery from a specific type of surgery.
You and Your Loved One's Senior Home Care Aides can Use These Recovery Tips
Does your elderly loved one have surgery coming up? If so, you should do your best to be prepared to help them recover quicker and better. The tips noted above are a great start for helping this to happen for your elderly loved one.
Sources: https://www.betterhealth.vic.gov.au/health/servicesandsupport/surgery-recovery-and-rehabilitation
If you or an aging loved one are considering Senior Home Care Services in the Overland Park KS area, please contact the caring staff at Elder Care of Kansas City, today. Proudly serving Jackson, Clay, Platte, and Cass Counties in Missouri as well as Johnson and Wyandotte Counties in Kansas for over 30 years. Call us at 816-333-3322.
Latest posts by Kevin Edwards
(see all)