What To Do When Your Senior Has Sudden Weight Loss
When an older person suddenly starts losing weight, it may be a sign that they aren't eating as much as usual for several reasons. Rapid weight loss should be addressed since it is a sign of inadequate nutrition, which may negatively affect the body and make the elderly more vulnerable to infections and other severe health concerns. Hiring in-home care providers at this time would be helpful.
If you think your senior needs more help at home without them feeling like they're losing independence, it's time to consider hiring in-home care providers. These professionals can help your seniors get dressed, bathe, and ensure they're eating.
If you or an in-home care aide notices severe weight loss, here are some things you can do.
Understand Any Physical Causes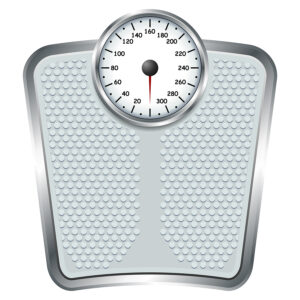 The elderly often lose weight due to health problems, including heart disease, digestive issues, and cancer. Loss of muscle mass results from the inability of the heart to efficiently pump blood and provide nutrients to all of the body's tissues. Crohn's disease and celiac disease are two examples of gastrointestinal conditions that result in fast nutritional loss because of chronic diarrhea. Furthermore, stomach and intestinal diseases may lead to nausea and stomach discomfort, making it difficult to eat. Malnutrition and a decrease in body mass are caused by cancer because cancer cells steal nutrients from healthy tissues.
You should keep a close eye out for signs like shortness of breath, fever, weakness, jaundice, blood in the stool, or stomach discomfort if your elderly parent has suddenly started losing weight. These signs and symptoms might indicate anything minor, like a cold, but they could also point to something more severe, like lung disease, an obstruction in the intestines, or a dysfunction of the pancreas or liver.
Look for Emotional and Mental Causes
Depression is the leading cause of rapid weight loss in the elderly, and it is a natural emotion for the old to feel as they age. Senior depression may be caused by a number of factors, including but not limited to the death of loved ones and lifetime acquaintances, a decline in physical capabilities, and a lack of engagement in formerly pleasurable activities.
Participating in activities with other people going through similar life transitions might help reduce sadness and promote a sense of community among the elderly. In extreme cases of depression, medical intervention may be required.
What Is Potential Treatment
Take your family member in for a thorough checkup if they keep losing weight. If the primary care physician cannot determine the cause of your elderly parent's rapid weight loss, he or she may recommend your family member to a specialist, such as a gastroenterologist, for further evaluation and therapy. Body mass might recover if the source of the weight loss is identified by a doctor and the problem is addressed. Drinking nutrient-rich shakes and eating healthy meals may aid in weight recovery for the elderly.
No matter what happens with your senior loved one, it is crucial to get them the right care. In-home care services can be the right choice for many families who have an elderly loved one. They can help keep an eye out for your senior without limiting them or making them feel co-dependent.
If you or an aging loved one are considering In-Home Care Services in the Shawnee KS area, please contact the caring staff at Elder Care of Kansas City, today. Proudly serving Jackson, Clay, Platte, and Cass Counties in Missouri as well as Johnson and Wyandotte Counties in Kansas for over 30 years. Call us at 816-333-3322.
Latest posts by Kevin Edwards
(see all)