Benefits of Home Care Assistance on World Parkinson's Day
Almost one million Americans have Parkinson's Disease. It's estimated that about 60,000 people are diagnosed every year. Of those people, 96% are diagnosed after the age of 50. Parkinson's disease is challenging as there is no cure. Treatments like physical and occupational therapy, medications, and diet can help, but nothing cures it. April 11th is World Parkinson's Day. Learn more about the benefits home care assistance services can offer your dad after he's diagnosed.
Meal Preparation and Kitchen Clean-Up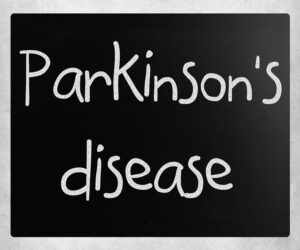 There is no specific diet that's recommended to people with Parkinson's, but doctors do recommend a healthy diet that includes fresh produce, whole grains, lean proteins, and low-fat dairy. Foods that are high in antioxidants are important.
Your dad may have a hard time cooking meals on his own. The tremors impact the ability to hold a knife steadily enough to slice and chop. Caregivers can cook meals for him. After he eats, his caregiver cleans up the kitchen for him. He'll work with his caregivers to create meal plans that appeal to him.
When he eats meals and snacks, he should drink plenty of water. His caregivers can make sure he's drinking enough throughout the day.
Medication Reminders
While Parkinson's is progressive and cannot be cured, medications can help the symptoms. One of the most common is a medication that boosts dopamine levels. This can help ease the rigidity, tremors, and balance issues that are common.
It is important that your dad takes his medications each day and on time. If he misses a dose, he could fall or deal with a sudden return of some of the symptoms the pills were easing. Make sure he remembers them by arranging to have medication reminders from a caregiver or through a pill organizer that has a built-in flashing or audible alarm.
Transportation
When your dad has Parkinson's, he's not going to be able to drive his car. The lack of motor control makes it too risky to chance it. Arrange home care assistance services if you can't drive him around each week.
He shouldn't have to miss appointments or trips to special events because you're not free. If you or another caregiver cannot provide the rides he needs, you can have a caregiver available to drive him.
Hiring Home Care Assistance Providers
Home care assistance services support your dad as he manages his symptoms. Hire home care assistance aides to help him keep track of his daily medications, cook his meals, and clean the home. His caregiver can drive him to his physical and occupational therapy sessions and take him grocery shopping on the way home.
With caregivers helping out, your dad has a strong support system. That aids his emotional well-being. Call our home care agency to arrange for home care assistance services.
Sources: https://www.parkinson.org/Understanding-Parkinsons/Statistics
If you or an aging loved one are considering Home Care Assistance Services in the Leawood KS area, please contact the caring staff at Elder Care of Kansas City, today. Proudly serving Jackson, Clay, Platte, and Cass Counties in Missouri as well as Johnson and Wyandotte Counties in Kansas for over 30 years. Call us at 816-333-3322.
Latest posts by Kevin Edwards
(see all)