Learn How Your Elderly Loved One Can Boost Their Memory
Many elderly people struggle with their memory. They may start realizing they forgot their keys when heading out to their car. The next thing they know they are forgetting to call their family member when they have called them every Sunday for years. These are just some examples of how memory issues start for some elderly people. If you and elderly care aides are caring for your elderly loved one, there are many tips that can help to boost their memory. These tips can help to create new brain cells for your elderly loved one and to keep their brain more active, as well.
Moving More Often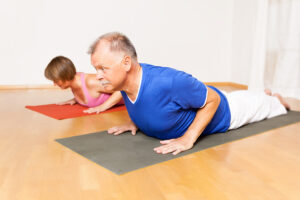 Did you know that exercising can help to improve memory? Research shows that exercising regularly can preserve someone's memory and mental functions. In addition, people who are more fit into their elderly years are much less likely to develop dementia and other neurodegenerative diseases. If your elderly loved one isn't currently exercising regularly, this might be something that you and elderly care providers remind them to do.
Socializing More Often
Another way that your elderly loved one can improve their memory is by socializing more often. Humans are social by nature. They aren't meant to sit around by themselves all the time. In fact, people who sit around without socializing often can experience a range of health issues. They may experience depression, weight gain, memory loss, and much more. If your elderly loved one isn't socializing enough, but they also don't like to leave their house very often, you can hire elderly care providers to spend time with them.
Actively Participating in New Hobbies
Your elderly loved one can boost their memory by actively participating in new hobbies. Many people will try improving their memory by learning something new. They may read a book or take a class. These are things your elderly loved one can do. However, they can also find a new hobby they will enjoy and take part in that. Some great hobbies might include doing crossword puzzles, reading, playing a board game, bowling, or cooking.
Elderly Care Aides can Assist with these Tips
These are some of the ways that your elderly loved one can start boosting their memory. If they aren't feeling up to doing these things on their own, you or an elderly care provider may be willing to do them, too. If your elderly loved one is already worried about their memory, you should schedule them a doctor's appointment to discuss it.
Source: https://www.nia.nih.gov/health/cognitive-health-and-older-adults
If you or an aging loved-one are considering

Elderly Care Services in the Leawood KS

area, please contact the caring staff at Elder Care of Kansas City, today. Proudly serving Jackson, Clay, Platte and Cass Counties in Missouri as well as Johnson and Wyandotte Counties in Kansas for over 30 years. Call us at

816-333-3322
Latest posts by Kevin Edwards
(see all)