Foodborne Illness Prevention Tips for Seniors
There are often severe consequences resulting from foodborne illnesses in elderly people. This type of illness can cause severe dehydration, diarrhea, and vomiting. In addition, elderly people who get this illness are more likely to get sicker than younger adults who get it. Many senior citizens that have foodborne illnesses even have to be hospitalized for treatment. If you are a family caregiver for your elderly loved one, there are some foodborne illness prevention tips that can be used to protect them. Their senior home care aides will also apply these guidelines.
Egg Contamination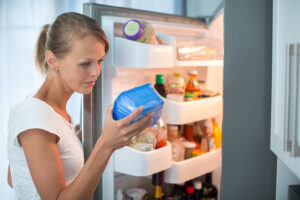 One of the most common foods that cause foodborne illnesses is eggs. Eggs have a lot of protein in them and can be very healthy for your elderly loved one. However, they can carry salmonella poisoning. Most of the time, contamination in eggs happens during the incubation period.
It is important for you and senior home care providers to remind your loved one not to eat any eggs that are undercooked or raw. If your loved one doesn't usually cook their eggs well enough, you may have to help them make their eggs.
Leafy Green Vegetables
Your elderly loved one could get foodborne illnesses from leafy green vegetables, too. Vegetables such as arugula, spinach, and lettuce may have bacteria on them. This may happen if the vegetables were in contact with animal products or contaminated water. Another cause of contamination with these vegetables is improper handling during the processing.
It is important that your elderly loved one completely washes all the leafy green vegetables they have before eating them. If they don't feel they would do this well, hopefully, you or senior home care providers can help with this.
Soft Cheeses
Soft cheeses such as Camembert, blue-veined varieties, and Brie are often contaminated with listeria bacteria. This is a germ that can severely weaken your elderly loved one's immune system.
If your elderly loved one likes cheese, make sure you and the home care providers remind them to eat hard cheeses instead of soft ones.
Reminders by You and Senior Home Care Helps
These are some of the best foodborne illness prevention tips for the elderly. If you are caring for your elderly loved one, make sure you and the senior home care providers remind them about these tips regularly.
If you feel that your elderly loved one has gotten a foodborne illness, make sure they get medical attention right away.
Sources: https://www.foodsafety.gov/people-at-risk/older-adults#:~:text=If%20you%20are%2065%20or,foods%2C%20so%20keep%20them%20separate.
https://www.cdc.gov/foodsafety/foodborne-germs.html
If you or an aging loved-one are considering

Senior Home Care Services in the Shawnee KS

area, please contact the caring staff at Elder Care of Kansas City, today. Proudly serving Jackson, Clay, Platte and Cass Counties in Missouri as well as Johnson and Wyandotte Counties in Kansas for over 30 years. Call us at

816-333-3322

.
Latest posts by Kevin Edwards
(see all)