Home Care Assistance: Kitchen Gadgets That Make Cooking Easier For Seniors
Seniors can cook healthy meals for themselves but they may need a little extra help to manage some of the physical tasks involved in cooking. They also may need some help to safely manage daily kitchen tasks. Having a home care assistance provider visit regularly to help with the bulk of the cooking and portion out meals that can be easily reheated is a smart way to ensure that your senior loved one is getting enough to eat and eating healthy meals. But there are still some things that your senior loved one will need to do for themselves.
These kitchen gadgets should be in every senior's kitchen to help them with their daily tasks even when you and their home care assistance aides are not available.
A Pod Coffee Maker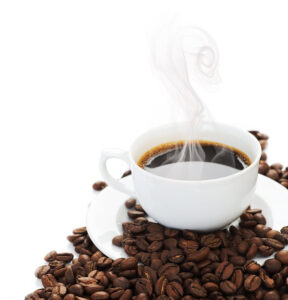 It doesn't matter which pod coffee maker you choose but pod coffee makers make life easier and safer for seniors. They can make coffee one cup at a time so there's no need to make entire heavy pot of coffee when they just want a cup. Pod coffee makers allow seniors to safely make tea and coffee without having to fill heavy pots or kettles and transport them to the stove. They also shut off automatically when the cup of coffee or tea is made so there's no risk that your senior loved one will leave the coffeemaker on or forget to turn off the burner on the stove when they heat up a kettle.
A Bread And Bagel Slicer
A safety slicer is an excellent way for seniors to safely slice bread and bagels without having to worry about using a sharp bread knife. Seniors who have arthritis or weakness in their hands can easily use these safety slicers with just a gentle push. And the safety guard ensures that your senior loved one's hands won't be anywhere near the cutting element so there's no risk that they will cut themselves. Put the sharp bread knives away or remove them from the home and replace them with a safety slicer. You and your senior loved one will be glad you did.
A Knob Turner
Every senior should have at least one knob turner in their kitchen. Seniors who have arthritis or weakness in their hands can struggle to open cupboards, turn the knobs on the stove, and open pantry doors. A knob turner allows seniors to safely and easily open doors and turn knobs so that they don't have to struggle with doors and knobs. And you will have the peace of mind of knowing that your senior loved one will always be able to turn the stove off after they've turned it on.
Smart Microwave
A smart microwave is a must have for seniors. It makes heating up meals a snap for seniors even if they have vision trouble or poor grip strength. Your senior loved one can tell the smart microwave what they are cooking and the microwave will automatically heat it correctly. Your senior loved one will also be able to turn the microwave on and off with their voice instead of having to read and push small buttons.
If you or an aging loved-one are considering

Home Care Assistance Services in the Lee's Summit MO

area, please contact the caring staff at Elder Care of Kansas City, today. Proudly serving Jackson, Clay, Platte and Cass Counties in Missouri as well as Johnson and Wyandotte Counties in Kansas for over 30 years. Call us at

816-333-3322

.
Latest posts by Kevin Edwards
(see all)