The Best Ways For Seniors To Prevent Falls At Home
Falls are one of the greatest dangers to seniors, and most falls happen to seniors at home. Even falls that seem like they're not that serious can cause injuries to seniors. It's very important for seniors to do everything they can to prevent falls at home. One of the most common ways that seniors fall is by getting out of bed in the morning or getting out of bed in the middle of the night to use the bathroom. Home care assistance providers can help prevent falls.
Hire Home Care Assistance Providers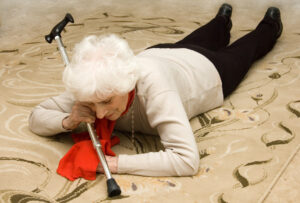 Seniors who have home care assistance services get help at home from care providers that are trained in the most effective ways to help seniors get safely in and out of bed whenever they need to get up. Seniors who have arthritis, poor grip strength, hip problems, knee problems, and other medical conditions that can make movement difficult need home care assistance so that they have a better chance of not falling.
Other things that seniors can do to prevent falls at home are:
Put In Carpeting
Seniors who don't have wall-to-wall carpeting may want to consider having wall-to-wall carpeting installed. Hardwood or tile floors can be slippery, and area rugs are a major tripping hazard for seniors. It's best for seniors to have wall-to-wall carpeting. The carpeting will prevent slips and falls and give seniors a softer place to land if they do fall. Falling on a hard surface like wood or tile makes it more likely that a senior who falls will have a bad injury.
Put Anti-Slip Coating On Floors
Anti-slip coating scuffs up floors a bit so that there's less of a chance anyone walking on that floor will slip and fall. In homes where the floors are particularly slippery and it's not safe to have area rugs or runner rugs anti-slip coating is a good choice for seniors. There's much less of a chance that seniors will slip and fall when the main floors have been treated with this coating. The anti-slip coating should also be applied to all bathroom floors.
Get Rid of Clutter
Clutter can greatly increase the chance that a senior will fall at home. Piles of books and magazines, clothing, photos, and other items need to be safely out of the way so that seniors can move around freely. Clutter piles should be moved up high to desktops or tabletops where seniors can go through them and ultimately get rid of the clutter.
Move Furniture
In order to make their homes safer seniors may need to move furniture around so that it's easy for seniors to grab onto if they need some extra support while they are walking around the house. Strategically moving the furniture to places where it can be functional but at the same time out of the way will reduce clutter, lower the chances that seniors will fall, and make the home more senior-friendly.
If you or an aging loved one are considering Home Care Assistance Services in the Overland Park KS area, please contact the caring staff at Elder Care of Kansas City, today. Proudly serving Jackson, Clay, Platte, and Cass Counties in Missouri as well as Johnson and Wyandotte Counties in Kansas for over 30 years. Call us at 816-333-3322.
Latest posts by Kevin Edwards
(see all)