Considerations for Moving a Parent into Your Home
Changes to their health and mobility lead to the need for your parents to have daily assistance. You're considering moving them into your home. Before you do, make sure that's the best option for both your parents and anyone living in your home. Adding home care to your plan can make the plan doable.
How Much Space Do You Have?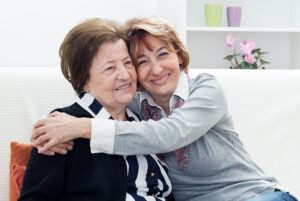 Privacy can be one of the biggest hurdles for bringing your parents into your home. Make sure your family members have private space. Your kids should have their own room, but it may not be possible. If not, a divider curtain to add a temporary wall around a bed is a good compromise.
You need to have enough bathrooms so that there is no fight in the morning. One bathroom may not be enough. You may want to add a second bathroom if there is money in the budget. If not, create a schedule that allows everyone to get ready in time to catch a ride to school, work, or wherever else.
What Kind of Care Do Your Parents Need?
What do your parents need help with each day? Some of the most common struggles aging adults have include transportation to appointments and stores, meal preparation, medication reminders, and bill paying. Are there others?
Your parents may have other issues, however, that demand more from you. Your dad had a stroke and has to have a walker to get around. Your home offers one-level living, which is better for him. He's still going to need help with meals, personal care, and appointments.
Create a care plan and make sure you have the time and energy to help out. It may seem easy on paper, but it can be exhausting if you take on too much.
Will Your Parents Require More Time Than You Have?
If you work full-time, have children at home, and have a partner or spouse requiring your attention, will you be overextended? Will you have time for your friends on top of everything else on your schedule?
Most importantly, will you have to sacrifice your own time to have time for others? Where does that leave self-care? If you cannot take time to do things for yourself, you risk burning out.
What About Home Care to Help Your Family?
An alternative to moving your parents into your home is daily home care. Have a professional caregiver stop by and help with everything on your parents' to-do list. When you do, they're never alone or struggling to keep up with daily activities, all thanks to their home care aide's assistance.
If you or an aging loved-one are considering

Home Care Services in the Kansas City MO

area, please contact the caring staff at Elder Care of Kansas City, today. Proudly serving Jackson, Clay, Platte and Cass Counties in Missouri as well as Johnson and Wyandotte Counties in Kansas for over 30 years. Call us at

816-333-3322

.
Latest posts by Kevin Edwards
(see all)