Gardening Tips to Make it Easier for Your Loved One
Getting out in the garden is a great summer activity for old and young alike. Gardening is known for boosting moods, improving health, and creating a sense of purpose in those that garden. If your loved one has enjoyed gardening for years or is just looking into starting up a new garden, this summer may be the perfect time. And while gardening for many can be considered a low-impact activity, it still requires a lot of physical movement and your loved one might need some assistance when working in the garden. Assistance can come in the form of a person (such as a family member or an in-home care provider helping) or in the form of a tool or device to make your loved one's gardening time more pleasant.
Here are ideas you might want to consider for your loved one if the toils of gardening have become physically challenging.
Ask for help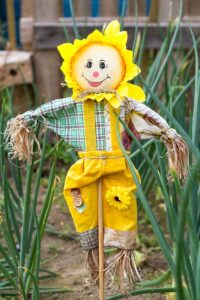 Having someone help your loved one in the garden not only prevents him from overdoing it, but it can also provide companionship and someone to share in the sweet successes of his labors. An in-home care provider who visits the home regularly may be able to help with tasks such as watering or pulling weeds. Of course, if you have grandkids or family members that want to help, they are always a great option as well.
Lift it up
One way to prevent too much stooping and then creating back pain, is to plant your loved one's garden in raised beds. These somewhat shallow beds can be placed on posts that will lift them to waist height, helping your loved one dig in without bending over repeatedly. They can also help prevent little ground nibblers (like rabbits) from destroying their crops.
Build a wall
Another unique way to garden is to have a wall garden. These can be created using containers on an outside wall or trellis making it easy to water and harvest whatever is grown. Work with your local nursery to find which plants, such as strawberries, will thrive in these types of containers.
Use better tools and Have a seat
Have your loved one visit his local hardware store with their in-home care provider to see what tools are available to purchase that might have adaptive helpers built into them. There are gardening tools that are created specifically to help reduce wrist strain and fatigue if your loved one has arthritis or other mobility issues with his wrists. You can also find lightweight tools that will be easier to use and carry.
Having a portable seat to use while out in the garden can give your loved one a place to sit and rest a bit as he travels throughout the garden. If he is kneeling, finding a cushioned knee pad with bars along the sides to help him get up and down easily may be another option to provide him the ability to move about the garden as he likes.
With a little ingenuity, your loved one can continue to garden for years without fear of injury.
If you or an aging loved one are considering In-Home Care Services in the Independence MO area, please contact the caring staff at Elder Care of Kansas City, today. Proudly serving Jackson, Clay, Platte, and Cass Counties in Missouri as well as Johnson and Wyandotte Counties in Kansas for over 30 years. Call us at 816-333-3322.
Latest posts by Kevin Edwards
(see all)