Activities That Get Your Dad Out of the House
Your dad no longer can drive after his heart attack, so he's often stuck at home. He dislikes it and wishes he could go out more, but you work full-time. This is exactly why companion care at home services exist. Caregivers can help your dad get out as often as he wants.
What are some of the best activities for older adults and their caregivers? Here are eight ideas.
Have Lunch Out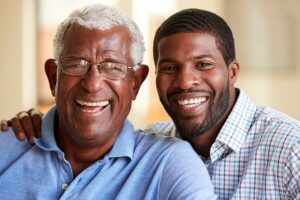 Lunch at his favorite diner or cafe gets your dad out of his home and into a more familiar routine. He can pair it with a day of running errands or a treat after a dental or medical appointment as a reward.
Attend a Concert
A music concert is a good way to get your dad out and have fun. It doesn't have to be a big name. A local concert in a park is usually free and gets your dad out. His caregiver can bring a picnic lunch if allowed.
Go For a Walk in a City Park
A walk in a city park is a good way to ensure your dad exercises and spends time outside. His companion care at home aide can look for paved walking paths in a park, along a beach or river, or in a state park. Bring items like sunscreen and bug spray for protection from biting insects and the sun.
Head to the Stores
Does your dad have shopping that he needs to do? His caregiver can bring him to stores, carry his bags, and handle the driving. If there are ingredients or additives he has to avoid, such as fructose or sodium, his caregiver can read the labels.
Visit a Petting Zoo or Zoo
Spending time at a zoo is a fun way to reduce stress and walk around for exercise. If there are no zoos nearby, a petting zoo at a farm or wildlife rehabilitation center is another option. Look into a season pass at a zoo to make repeated trips affordable.
Volunteer at a Pet Rescue
Your dad could volunteer at an area animal rescue. He could help feed the dogs and cats, play with them, or take them for walks. Some have more than dogs and cats and also take in reptiles, rabbits, hamsters, and guinea pigs, which can provide more variety.
Attend a Game
Look at schedules for local teams. Your dad could attend a game with his caregiver. It could be high school or college games or a minor league team. Many professional teams extend senior discounts or season passes, which can make the games affordable.
See a Movie or Theater Show
Finally, your dad's caregiver can bring him to a movie or theater performance. Matinees are perfect and can be paired with lunch out.
Learn more about companion care at home to discover how easy it is to pair your dad with a caregiver for companionship. You'll go over prices and schedules, get answers to any questions you have, and make the arrangements.
If you or an aging loved one are considering Companion Care at Home Services in the Prairie Village KS area, please contact the caring staff at Elder Care of Kansas City, today. Proudly serving Jackson, Clay, Platte, and Cass Counties in Missouri as well as Johnson and Wyandotte Counties in Kansas for over 30 years. Call us at 816-333-3322
Latest posts by Kevin Edwards
(see all)