Chronic Health Conditions Can Trigger Depression in Your Mom
Over two million older adults are depressed. If your mom is a widow, 33% of widows/widowers become depressed in the first month and 50% of those people are still clinically depressed after a year. But, her health concerns can also trigger depression. Depression often coincides with other chronic health conditions like dementia, cancer, and heart disease. Your mom has been diagnosed with a chronic health condition and that can make her feel less worthwhile, sad, and depressed. It's important that you address her depression and support her through it. Hiring companion care at home providers could assist in this matter.
Depression Isn't Something You Can Make Go Away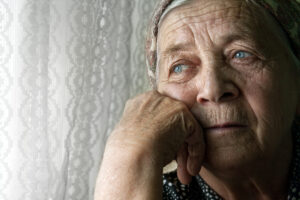 One of the worst things anyone can tell your mom is that she just needs to be positive and she'll feel better. Mental health issues like depression don't work that way. People who make comments should be politely asked to stop to prevent making your mom feel worse.
Medications Take Time to Work
If your mom wants to try medications, make sure she knows they may not work instantly. It often takes weeks for the medication to start helping. Sometimes, the first medication she tries won't work effectively. It can take some trial and error to find the right medication and dosage.
Address Her Health Issues
Work with a doctor on chronic health issues that she does have. If she follows any dietary recommendations, takes her prescription medications on time and regularly, and gets enough exercise, it can help alleviate some of the symptoms that drag her down.
She may need to get her doctor to refer her to a mental health professional. It's important to advocate for your mom. She may agree with her doctor that a prescription for antidepressants is all she needs. They work for some people but not others. If talking to someone is helpful, your mom should have the referral to ensure that happens.
Support Her by Being There and Hire Companion Care at Home
Be around your mom as much as you can. If you're unavailable, make sure she has a caregiver available to help her remember to take medications, provide companionship, or get her out of the home for a daily walk.
Walking outside in the sun and fresh air helps. It may seem like a minimal effort, but studies find that being out in nature helps boost your mood. Even if it only helps a little, small steps count. Plus, exercise can help her other chronic health conditions.
Companion care at home services pairs your mom with a caregiver who is around as often as she needs one. The services are adjusted to fit her needs, and you're not having to reschedule your job and family life to be there for your mom every day. Talk to a companion care at home expert to learn more.
Sources: https://www.mhanational.org/depression-older-adults-more-facts
If you or an aging loved one are considering Companion Care at Home Services in the Independence MO area, please contact the caring staff at Elder Care of Kansas City, today. Proudly serving Jackson, Clay, Platte, and Cass Counties in Missouri as well as Johnson and Wyandotte Counties in Kansas for over 30 years. Call us at 816-333-3322.
Latest posts by Kevin Edwards
(see all)