Easy Ideas to Help Your Senior Boost Her Health
Keeping your senior family member as healthy as possible is a huge goal and it might be one that you need help managing. Home care providers can work with your elderly family member to figure out how to build some of these habits into her daily life on a regular basis. You may also want to talk with her doctor about specific actions she needs to take to manage existing health issues.
Drink Some Water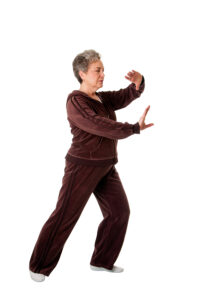 Most people don't drink nearly enough water in a day. That's probably true for your senior, especially if she's waiting until she feels thirsty to drink a glass of water. Dehydration can take a serious toll on aging adults. Encourage her to try drinking a couple of glasses extra of water each day. That old rule about drinking eight 8-ounce glasses of water a day may not be entirely accurate, mainly because your senior can get water from food and other beverages, too. But she does need to drink some water.
Sit a Little Bit Less and Protect Her Muscles
It's so easy to sit more than to be physically active. That's especially the case if your senior's health is changing and she finds that it's more difficult to be physically active. But consciously deciding to sit a little bit less each day can have some big benefits for your elderly family member's health. That might mean standing while she takes phone calls or making a point to get up every hour for a couple of minutes.
Aging adults start to lose muscle tone at a higher rate than they realize. Once that starts happening, it's important to make some changes. Your senior should look into how much protein she's eating regularly and she should also consider strengthening exercises to help her to maintain her existing muscles. If her doctor agrees that exercise is a good idea for her, she might want to consider strength-building routines.
Take Care of Her Teeth
Dental health is a huge part of overall health. People with gum disease are more likely to develop heart disease, for instance, so focusing on dental health is an important part of protecting your senior's health in the long run. If it's been a while since she's been to the dentist, it's time to make an appointment. Daily flossing and brushing rounds out the routine.
Give Mindfulness a Try with a Home Care Aide
Mindfulness is an excellent way for your senior to stay in touch with how she's feeling and her mental health. Your senior might try meditation or something even simpler, like breathing exercises. However in-depth she wants to get with mindfulness, she may find that it helps her to clear her mind and keep herself grounded. Caregivers can help your senior to stick to routines that support her mindfulness exercises.
Working with home care professionals can help your elderly family member to adopt routines that support all of these ideas and more. Home care providers are there to help your senior to be as healthy and as happy as possible while aging in place for as long as she wants to.
If you or an aging loved one are considering Home Care Services in the Belton MO area, please contact the caring staff at Elder Care of Kansas City, today. Proudly serving Jackson, Clay, Platte, and Cass Counties in Missouri as well as Johnson and Wyandotte Counties in Kansas for over 30 years. Call us at 816-333-3322.
Latest posts by Kevin Edwards
(see all)