Low Salt Options For St. Patrick's Day Meals
Are you looking for a delicious and healthy way to celebrate St. Patrick's Day? If so, low salt recipes for your meals are the perfect way to do it! By reducing the amount of salt in your recipes, you can enjoy a flavorful meal without compromising on taste. Plus, by serving low salt recipes, you're helping your family and friends to eat healthier while still enjoying a festive holiday. Home care aides can follow these guidelines to keep your loved one healthy.
What Are The Health Benefits Of Reducing Salt Intake?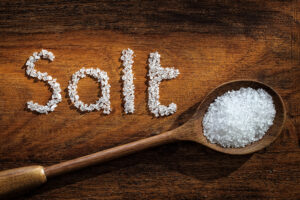 Studies have shown that reducing salt intake can help to lower blood pressure. High blood pressure is a major risk factor for heart-related diseases like stroke, heart attack, and congestive heart failure. This is due to the fact that too much salt causes your body to retain water, which in turn increases your blood pressure. Reducing salt intake helps reduce this risk by decreasing water retention and lowering your blood pressure.
In addition to helping reduce the risk of cardiovascular disease, reducing the amount of sodium in your diet can also help to reduce overall inflammation in your body. Inflammation is linked to many chronic diseases including diabetes and cancer so eating less salt can be beneficial for overall health. Eating less salt may also help prevent bloating or water retention after consuming salty foods.
How Home Care Services Can Help
Home care services offer support in many different ways. They provide meal planning assistance to help seniors create nutritious meals that follow their dietary restrictions.
Home care services give seniors more freedom when it comes to food choices by providing access to grocery delivery services as well as shopping trips with an aide who has extensive knowledge of healthy foods that fit within a low-salt diet. This makes it easier for seniors to find foods that are both nutritious and delicious without having to worry about excessive amounts of salt in their diets.
Low Salt Main Course Ideas For St. Patrick's Day
You'll need some lean beef brisket and a few ingredients like garlic, onion, bay leaves and black pepper. After simmering for several hours in a flavorful broth, you'll have a moist and tender dish with just the right amount of seasoning.
If beef isn't your thing, then why not give salmon a try? To make it flavorful, you can add fresh herbs or citrus zest to the mix. Bake it in parchment paper with potatoes and carrots.
Low Salt Side Dishes For St. Patrick's Day
First up is an Irish classic: colcannon potatoes. It's a creamy mashed potato dish made with cabbage and butter, and it adds the perfect hint of flavor to any meal. And since it doesn't require any added salt, it's a great way to get the flavor without the sodium overload.
Next, try making roasted carrots with herbs and honey. Roasting carrots in the oven brings out their natural sweetness – plus, they're a great source of vitamins A and C! The herbs and honey add just enough flavor without needing extra salt. This is one side dish everyone will love!
Additional Tips to Follow
The best way to reduce the amount of salt in a recipe is by using herbs or spices instead and adjusting the flavor as desired. With these tips in mind, it's possible to enjoy a delicious and nutritious St. Patrick's Day meal without sacrificing taste or compromising on health.
By taking extra care with ingredients and flavorings, we can create tasty meals for any occasion that will also benefit our overall health. Reducing the amount of salt we consume is an important part of maintaining a healthy lifestyle.
If you or an aging loved one are considering Home Care Services in the Olathe KS area, please contact the caring staff at Elder Care of Kansas City, today. Proudly serving Jackson, Clay, Platte, and Cass Counties in Missouri as well as Johnson and Wyandotte Counties in Kansas for over 30 years. Call us at 816-333-3322.
Latest posts by Kevin Edwards
(see all)